Pulsed Light Datasheet: DLP-360
Phoxene's cart for room decontamination passed microbiological tests: 99,99% on Staphylococcus aureus
Phoxene, designer and manufacturer of Pulsed Light solutions, introduces its new product, the DLP-360.
This fast and efficient decontamination cart is suitable for closed spaces such as hospital rooms, ambulances, waiting rooms, offices or even classrooms.
With its Bluetooth remote control, DLP-360 is easy to use and completely safe for handling by hygiene and maintenance workers.
With its compact size, and fitted with casters, it can be easily transported or moved within a building.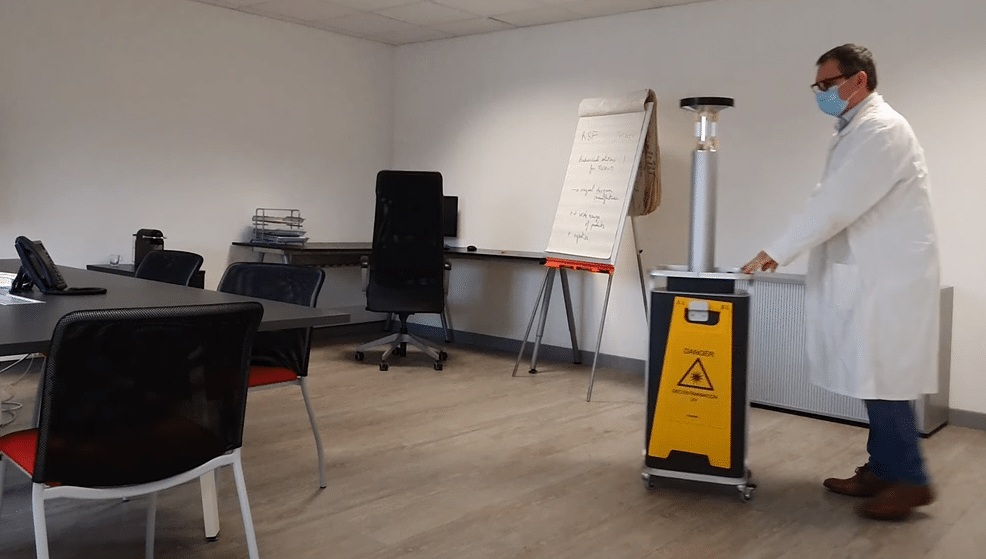 Want to learn more about DLP-360? Watch our video and contact us